FAQ
Beetss
Yes, this website is bad. Deal with it.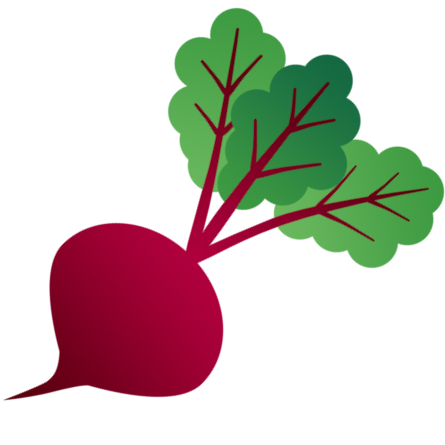 Beet Red Alert! The Beets Club is beginning at Yale. Sign up here. We will also have a table at Cross Campus on Thursday, October 6th from 12 to 1pm. We will have beets, we will have beet stickers, and we will have good vibes. Come stop by and try some beets!
The Beet Story
One winter day during COVID, my new housemate Daniel asked me, "what do you want from the store?" I wasn't sure. But he did know that earlier that week I had had beets, and they had been good! I had used my mom's tried and true beet recipe (below). So I said, "how about three beets?"

Daniel was not amused. "THREE BEETS?? What kind of a request is that???" But he got the beets anyway. And that Thursday, I made them.

Now until that point Daniel had only had boiled and canned beets before. Boiled and canned beets, frankly, are simply bad. Once he tried my beets, his life was changed. He liked beets. And the next week, when he asked, "want anything from the store?" I, of course, said beets. And that began the COVID tradition of Beet Thursday.

During those dark COVID days the wall of our living room had a decorative octopus on it. The octopus would usually have a speech bubble coming out, saying various things. One day I got up to have breakfast and saw that it was holding a shovel and the speech bubble read "time to plant some beets!"

It was. I immediately ordered a small planter that could fit on the fire escape outside his window. I ordered some beet seeds, and planted beets. Eventually they grew, and I had a feast. Though alas, I was unable to share it with Daniel, because at that point there were only summer subletters. Sad.

Also during this time, Jessica, Daniel's fiance and also my housemate, said to me that she wished there were a beet emoji, which she could use to react to all of the beet messages I sent in the house group chat. Never to be outdone with Jessica and Daniel's dares, I set about attempting to make this a reality. In August 2021 I submitted the beet emoji proposal to the Unicode Consortium. As of October 2022, the beet emoji is in emoji purgatory, and is listed as "prioritization pending."

I went to Daniel and Jessica's wedding recently. I was the emcee. I gave them a packet of beet seeds, which I hoped could grow along with their love. Much to my surprise, Jessica and pulled out her own packet of beet seeds; they had decided to get me the same present I had gotten them!

I'm now hoping to bring my love of beets to the Yale community. Many people do not like beets, since they had them prepared all wrong. I'm going to fix that. Stay tuned.


You should eat beets. If you have never had them before, I am sorry. Use my mom's tried and true recipe:
Preheat oven to 400F.
Chop your beets into small pieces, maybe one square inch and 1/3 an inch thick. You don't need to peel them. Dirt is good for you.
Place your beets on a sheet pan. Grind some salt and pepper onto them.
Pour olive oil onto the beets in the sheet pan. Use your hands to massage the beets so that all the oil and salt/pepper surrounds them.
Place in the oven for 40 minutes.
Enjoy!